Orlando Clay Fandango 2022
Lake Yale...Mar 17-21, 2022
Polymer Clay Workshop Closed
Email me if you are interested in attending
Join us at Lake Yale for a 5 day/4 night. Meals and lodging are included. We will have games and demos. Everyone is welcome to bring things to sell. Our workshops:
Dayle Doroshow
Messengers and Storytellers
Expand your design vocabulary in this spirited workshop by exploring the mystery of three-dimensional icons. We will create these figures of polymer clay using unique surface designs of millefiore & mokume gane and rich embellishments of beads, fibers and your personal treasures. Our inspiration will come from earlier cultures and also from easy whimsical designs we'll collage from two-dimensional imagery - a fun way to work to stimulate new ideas! Doors and hiding places will be explored as part of the design. The "messengers" can have secret places to hide a message or object, the "storytellers" can house a small book and both can incorporate removable jewelry. This class will give you fresh visions and open new possibilities for your own work!
Rattle Beads and Pendants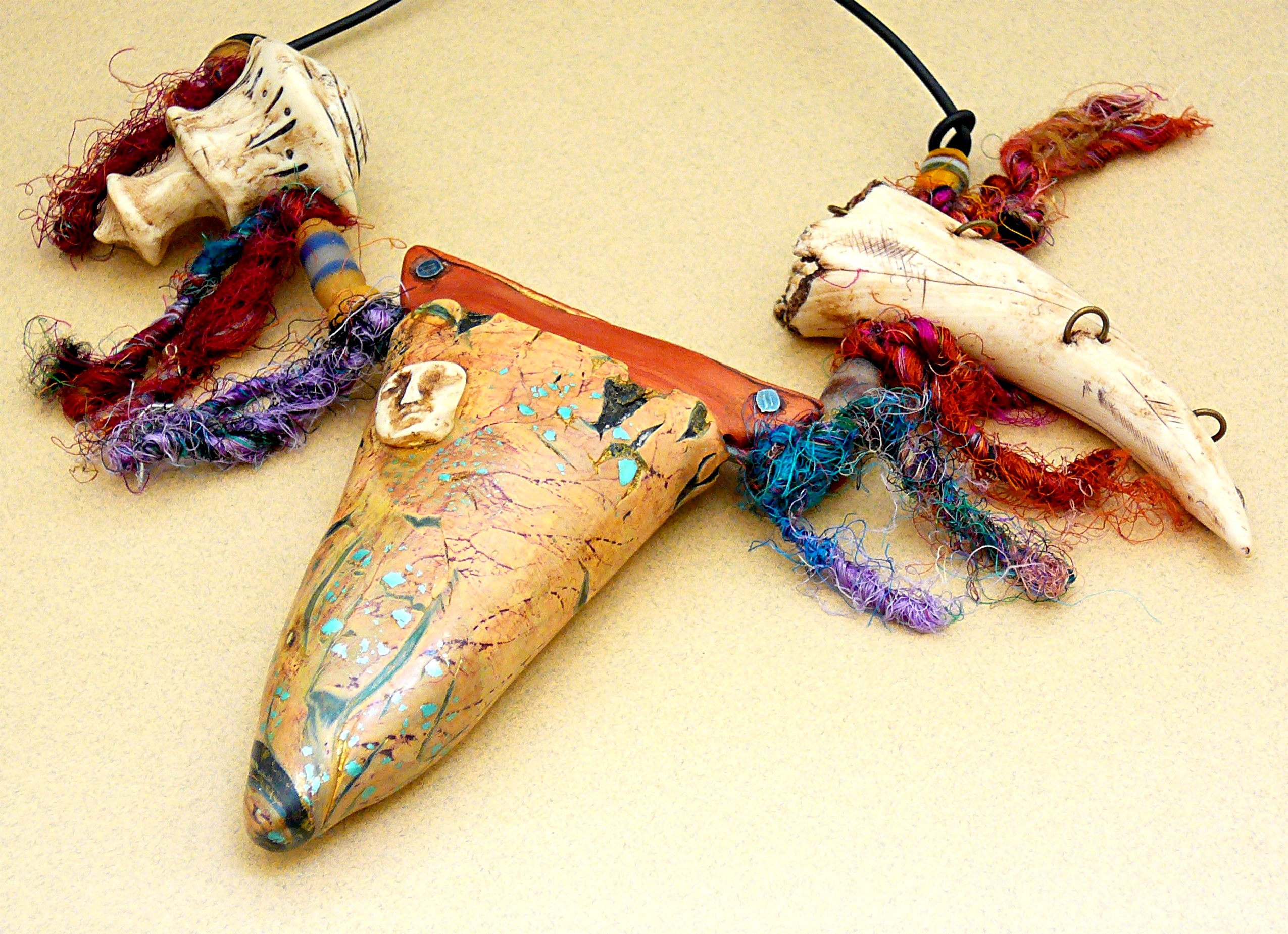 We'll start off this spirited class by looking to ancient cultures as our inspiration to create Rattle Pendants and Beads from beautifully designed sheets and balls of polymer clay. Add dimension to your work by adding sound! The rattles can be in many shapes and sizes, from simple forms to more complex. We will explore ways to produce different sounds within the rattle. Techniques for surface designs will be many and varied- Millefiore, texture, carved and sculptural elements will adorn the rattles and also serve as bead caps.